SPECIFICS
The materials: Flooring manufacturers always want to please their clients by offering them more selection. Their constant product innovation must be highlighted.
Ponceblanc's work: the company makes cutting and pasting specialties available to its customers. Ponceblanc Échantillonnage is characterized by this constant desire to expand its expertise.
Therefore, the company is able to process coatings for transports: bus, plane, train, streetcars and boats…but also out of the ordinary coatings like floor resin or even patio planks.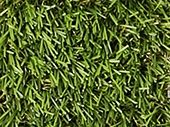 Have a new material you want to showcase? Call Ponceblanc and its team who will provide you with adapted and tailored solutions.